The Morro de Castelo Branco – a staggering 10.000 years old rock formation in Faial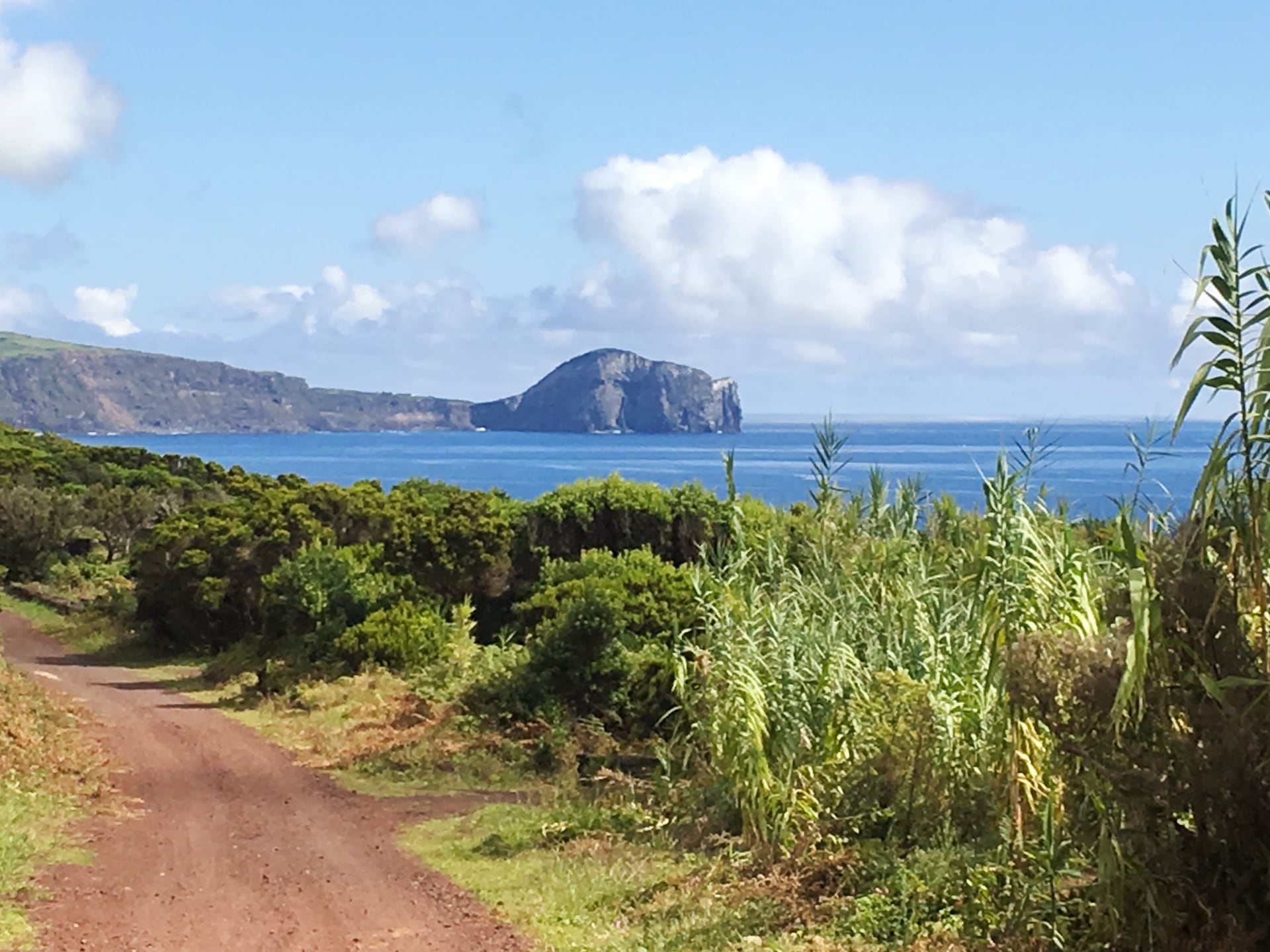 The Morro of Castelo Branco (White Castle Hill) is a fascinating and curious whitish rock formation that lies on the south-ovest coast of the island of Faial, close to Horta Airport in the freguesia (civil parish) of Castelo Branco.
It is the result of an ancient eruption (est. 10.000 years ago) and is a volcanic dome , namely a "lava cork" that is connected to the island by a narrow isthmus thus loosely resembling a white castle with its drawbridge, from a distance.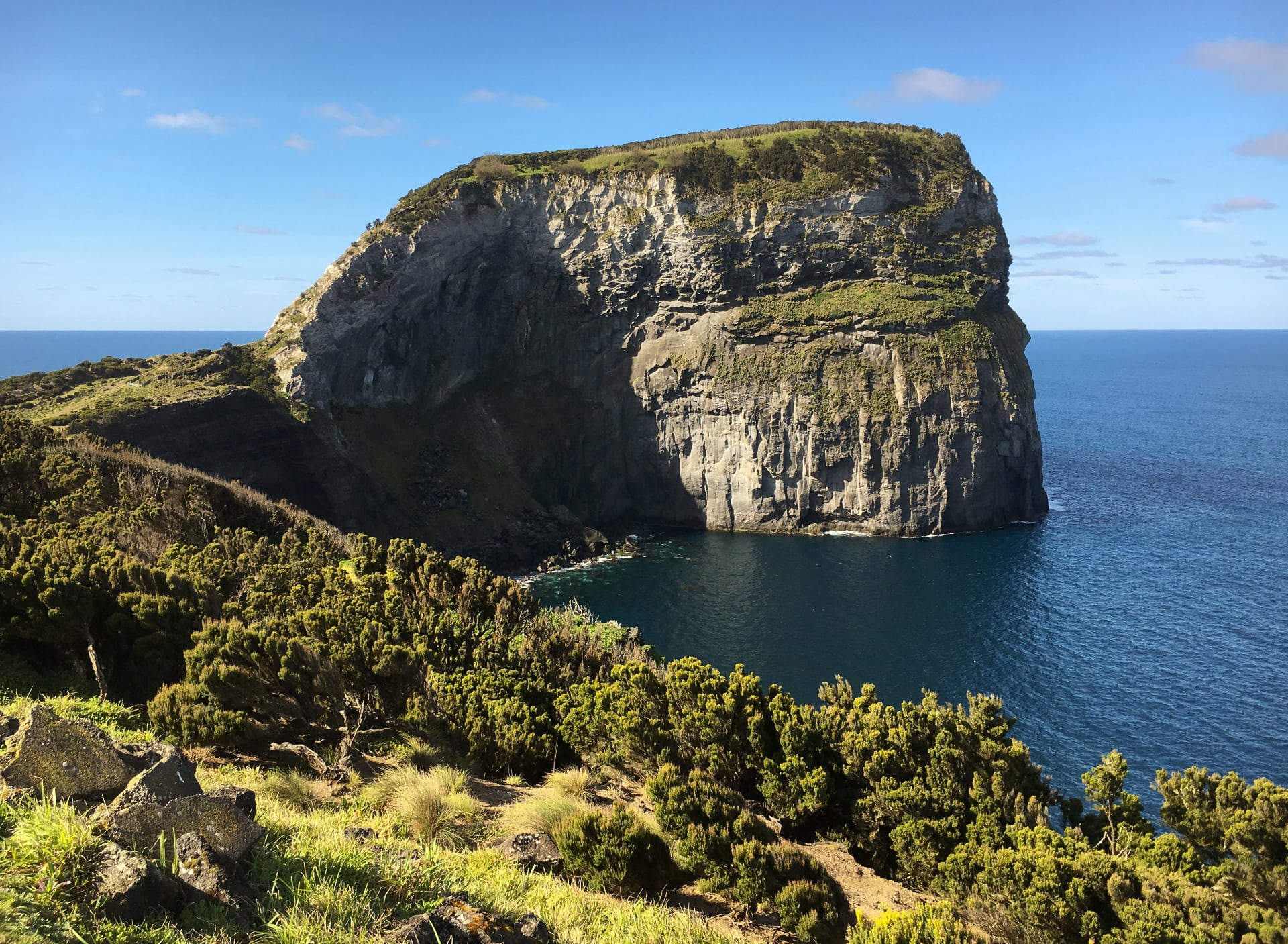 How to reach Morro de Castelo Branco
It is a quiet and fascinating place, part of the protected areas of Faial, due to the great number of seabird species (Cory's Shearwater, Common Terns, Yellow legged Gulls, Barolo shearwater and others) that use it as a nesting location.
The Morro can be reached easily by car (there is a parking lot close to it), by a tarmac road next to the "Imperio" (chapel) of Lombega, on the left side when driving toward Capelinhos Volcano, or by foot through an easy trail of about 4 km that starts a couple of hundred meters after the imperio.

A spectacular and meditative place
The Morro is often overlooked as a tourist destination by the typical tours but it is definitely worth a visit in our opinion. The place is really quiet, almost a meditation spot. has a tremendous view over the cliffs overlooking the the south coast of Faial on one side, and to Pico on the other.
Even if you are not a birdwatcher, you'll be amazed by the sounds and the sight of the birds coming from the almost flat top of the rock formation, where they nest frequently. There is also a great variety of endemic plants such as Urze (Erica azorica), Faia-da-terra (Morella faya) e Canas (Arundo donax).
At the moment, climbing the Morro is forbidden, due to the high number of birds nesting there, and even if it wasn't, the path to the top is pretty exposed and really dangerous.
Also, due to the vicinity of the Airport which is just a few km east, planes often fly over it at pretty low altitude so drones will not work here unless you have a special permit.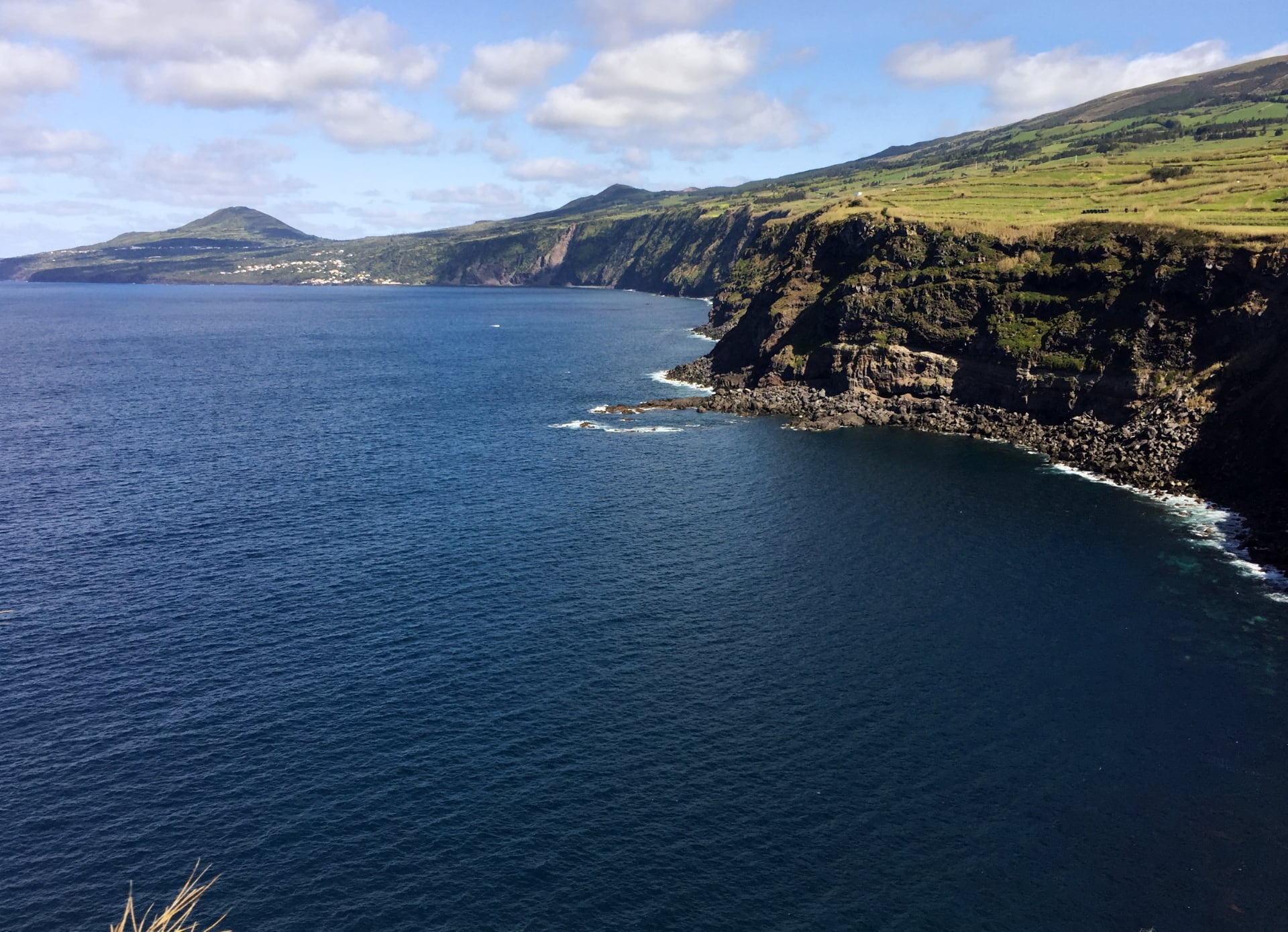 Many local tour operators organize daily trips using boats which includes sights of the Morro itself and the Capelinhos Volcano, which is a different and fascinating way to see the Morro, even if it is not possible to harbour anywhere near it.
At the moment of writing this article, a wooden facility is being built (almost finished) near the Morro which is set to become an informative and interpretation site, and a scientific outpost to study birds migration and nesting habits.