Café Nunes Azores
In Faja Dos Vimes, on the island of São Jorge, Azores Islands, a family produces and serves its own coffee since generations in the characteristic Café Nunes
Faja dos Vimes, in Sao Jorge, Azores is a magical place. Fajas are ancient lava flows that over the millennia have created peninsulas reaching out to the sea where it is possible to grow beans (hence the name Faja – from feijões, beans)
The island of Sao Jorge has more than 70 and Faja dos Vimes is one of the most fascinating, also thanks to this unique bar (the Cafè Nunes) which, unique in Europe apparently, serves cups of very enjoyable espresso made with organic coffee produced in your own garden!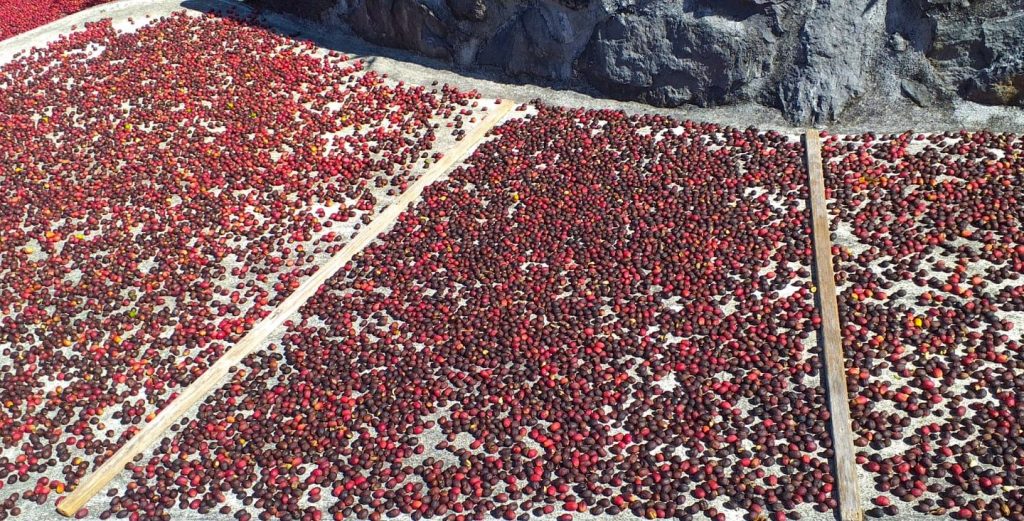 A HOME-MADE ORGANIC COFFEE? YES THANKS!
A cup carved in the trunk of a tree, with the engraving Café da Fajã, welcomes tourists who arrive at Café Nunes. "Our coffee is good, it is of quality. People come from all over the world to taste it, "says owner Manuel Nunes, 66. At the back of the house is what is the largest coffee plantation in the Azores archipelago. "When I bought this property, there were only a dozen coffee plants. Today I have more than 500. "
All production, from collection to roasting, is done manually. "Roasted coffee is homemade, in the old evening. We can only do one roasting at a time and no more than 1 kg and a half because we only use a stove, "says Manuel Nunes, who plans to make a" good harvest "of 700/800 kilograms this season this year.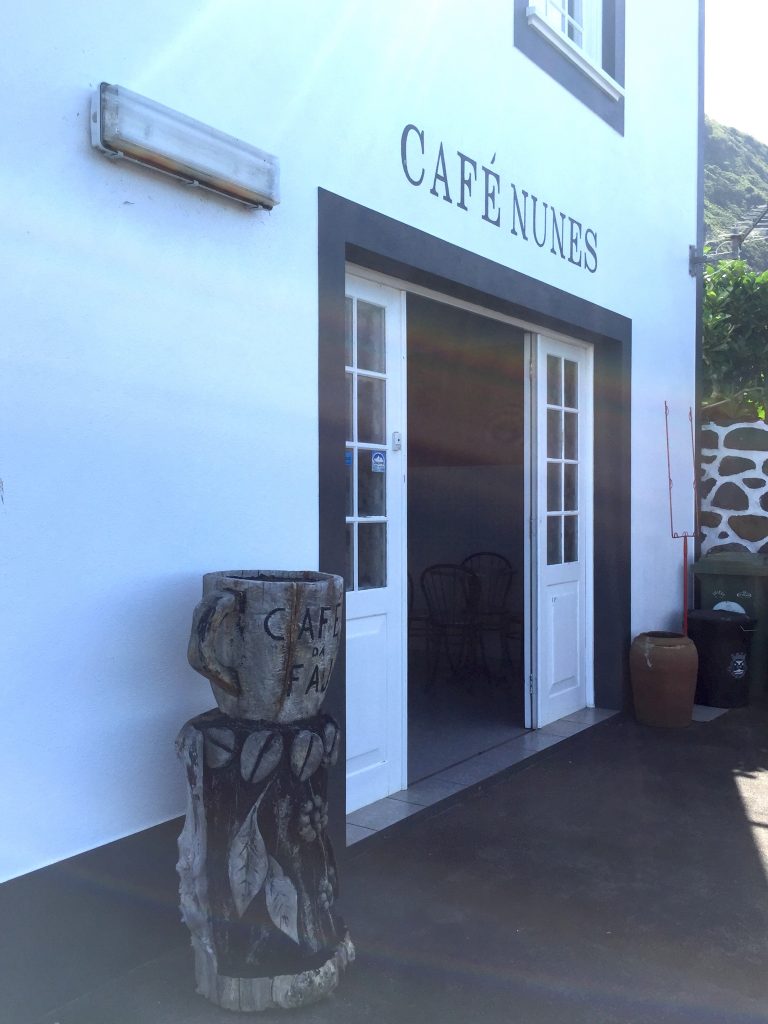 Mr. Nunes produces organic coffee without resorting to chemicals using only manual processes. Above the cafeteria, his wife Alzira Nunes and his sister Carminda are dedicated to the production of high quilted bedspreads, a characteristic texture of the island of São Jorge. "We are the only ones who continue to produce them, here on the island," they tell us proudly.
The Faja itself is magnificent: after going down the steep but well-paved road that descends from the surrounding plateau to sea level, you are on a surreal plateau, surrounded on one side by the ocean and topped on the other side by imposing tree-lined slopes. The feeling is that time has stopped here, despite the presence of cars. And life flows slowly.