The Azores are 9 lush islands in the middle of the Atlantic Ocean. They are about 1.500 km off the coast of Portugal and are far enough away from each other, with the exception of the three islands of Faial, Pico and São Jorge (the Azores Triangle). Let's discover what is the best Azores Island to visit.
Every island has a different vibe and feel, and has to offer equally stunning landscapes. Let's break down what are the highlights of every island first, and then we'll show you what are possible itineraries based on how much time you have for you visit. Even if you have just one week, we guarantee you will have an unforgettable experience in the Azores!
Every island highlights
Corvo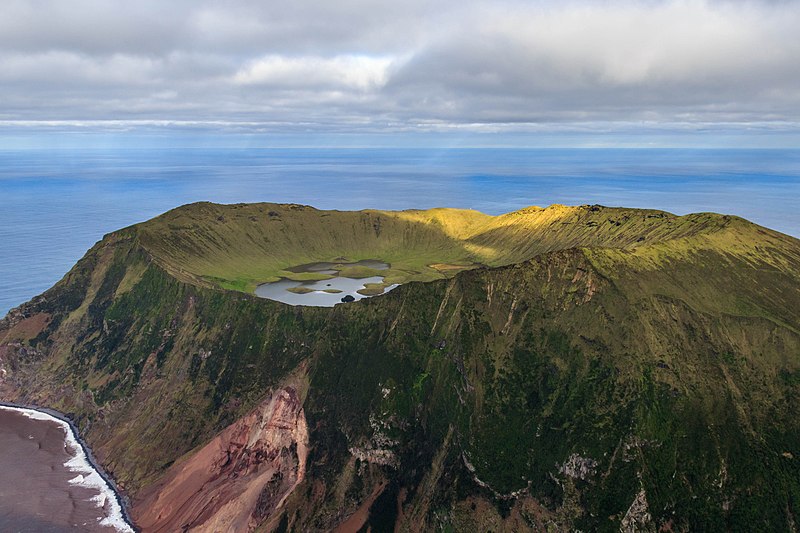 ---
Faial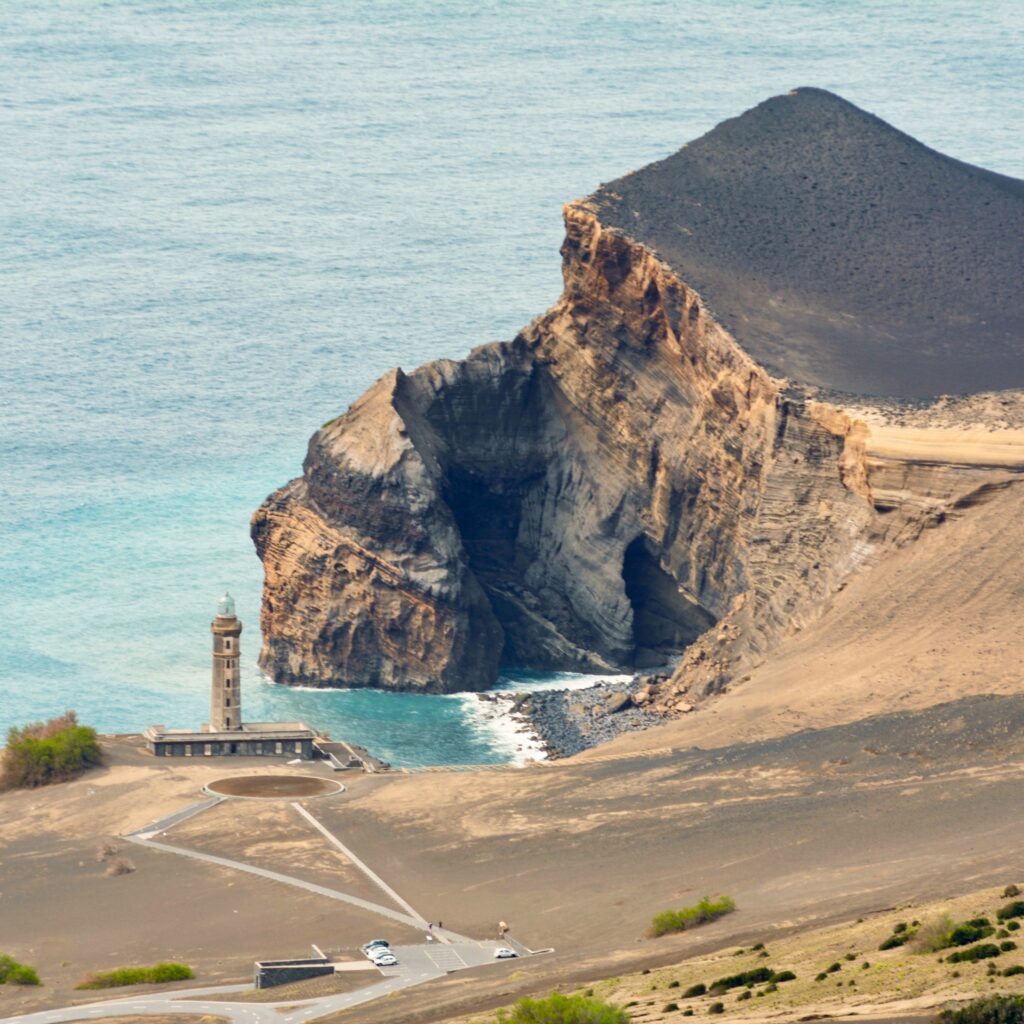 The Capelinhos Volcano was submerged until 1957, when a one and a half year-long eruption made it first create an island (Ilha nova) then fill the gap resulting in an additional 2,4 square km of desolate land being added to Faial south west part. It is a fascinating site to visit and has an interpretation center built in the area, with lots of information about the event.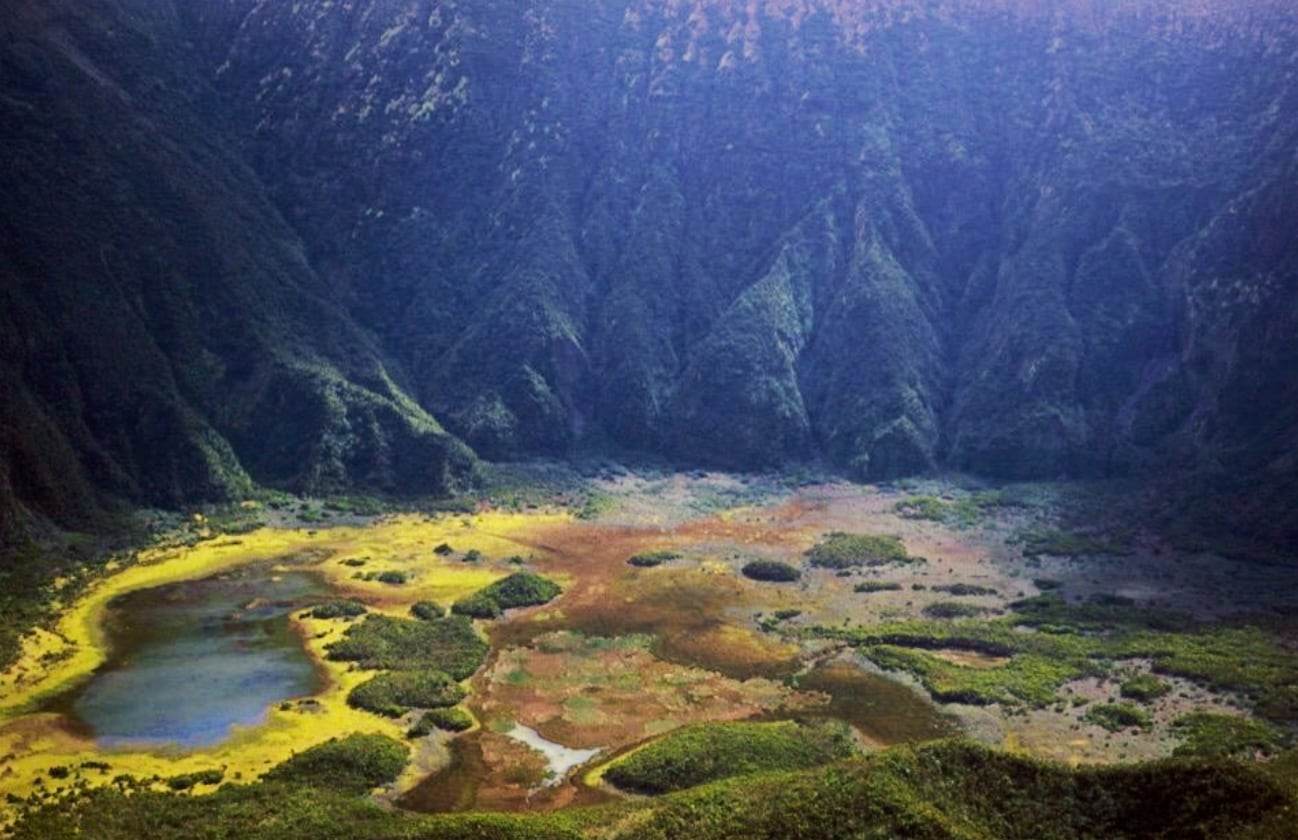 The "Caldeira" is actually the collapsed top of Cabeço Gordo (literally "fat head") , a 1000m volcano that exploded some 1000 years ago. It is 2 km wide and 400m deep. Beside the magnificent view from the ridge, you can walk all around the caldera (8 km – easy) or descend into the caldera itself but you will need an authorised guide to do it (for safety and environmental reasons).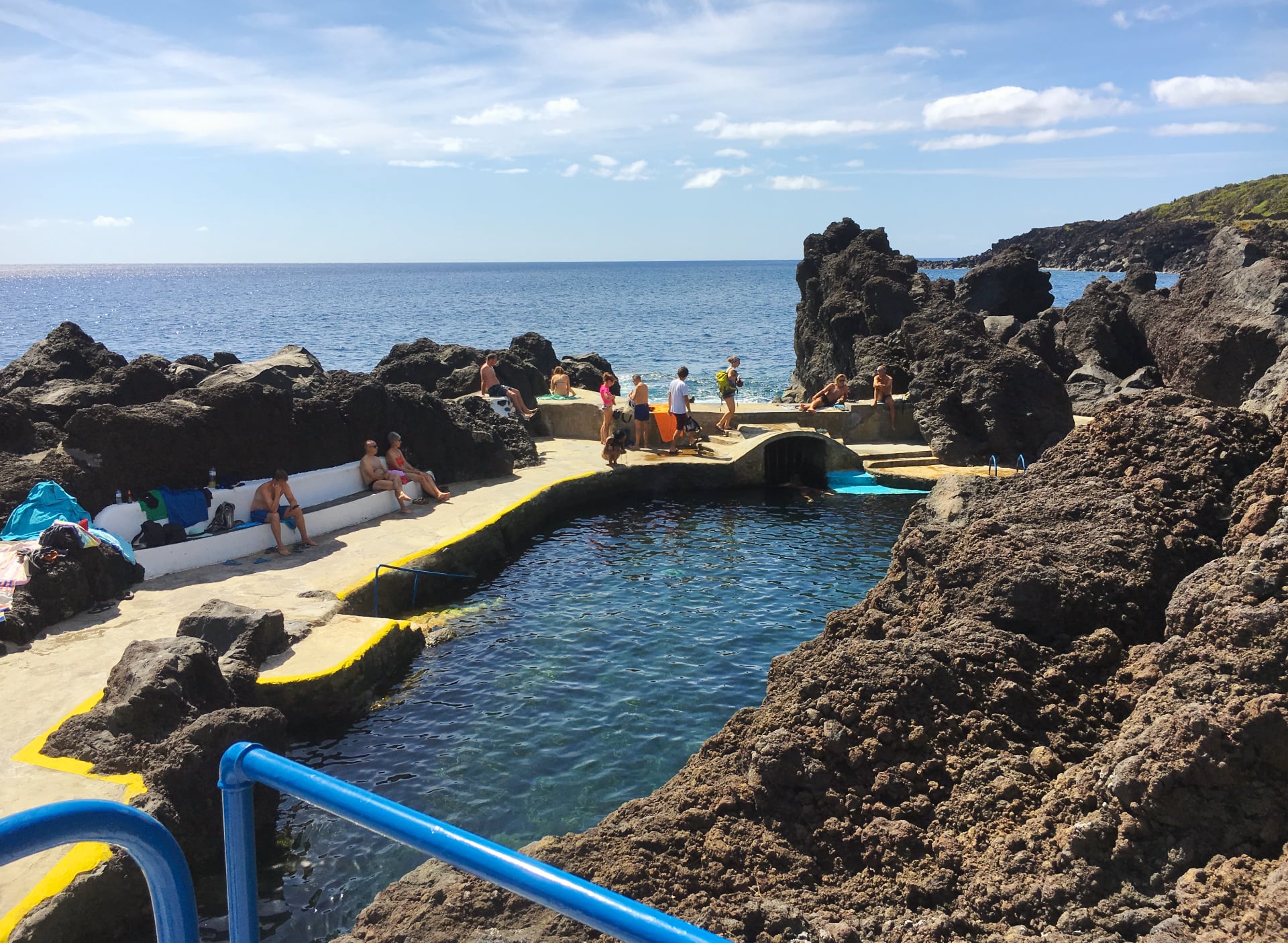 Amongst the many beaches and natural pools Faial has to offer, Varadouro is the most visited, both by locals and tourists due to the spectacular position and the services offered. It is guarded (in summer), has showers and toilets, and there is a "beach bar" and two restaurant at walking distance.
---
Flores

Poço da Ribeira do Ferreiro – Faja Grande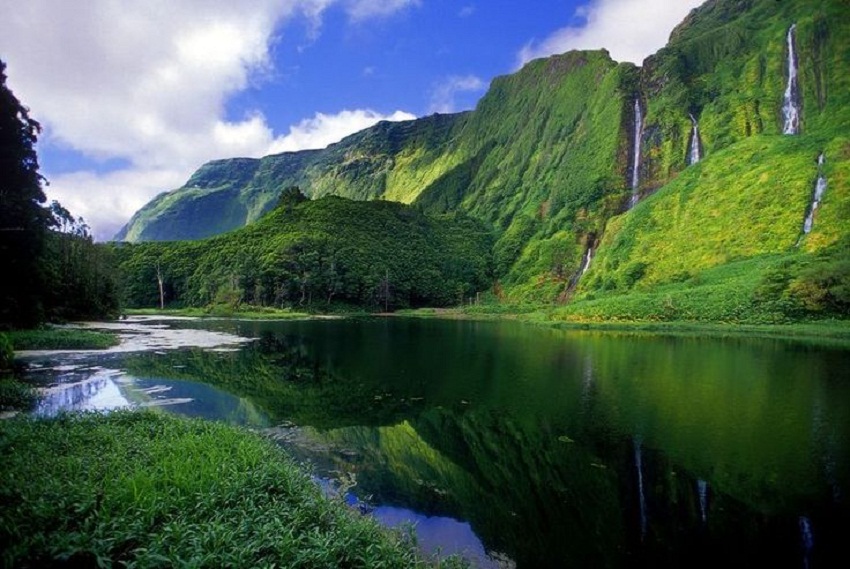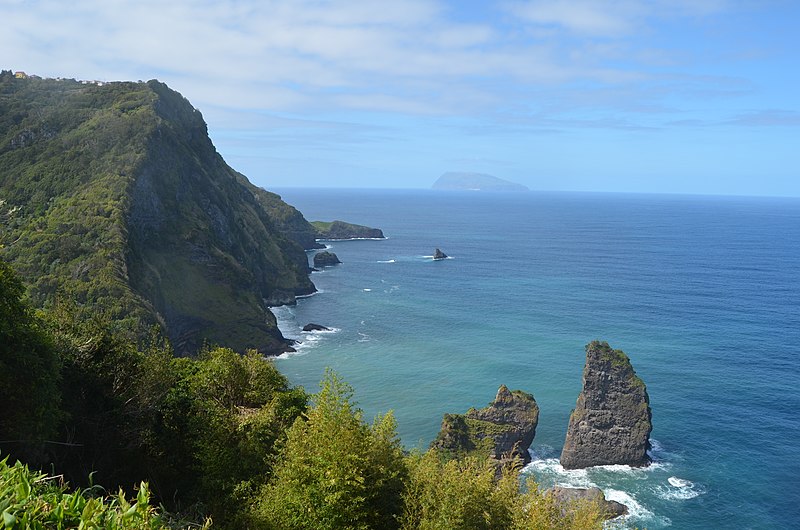 ---
Graciosa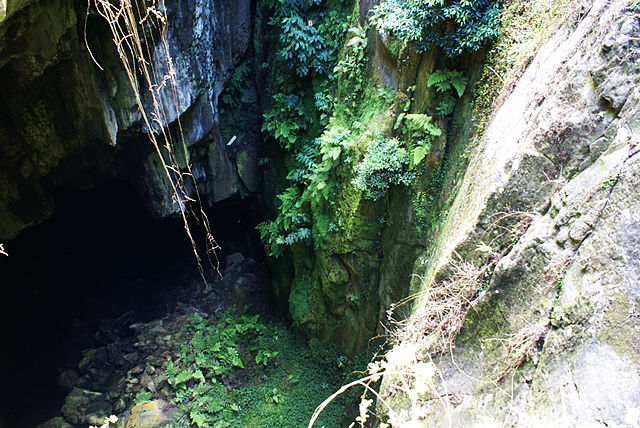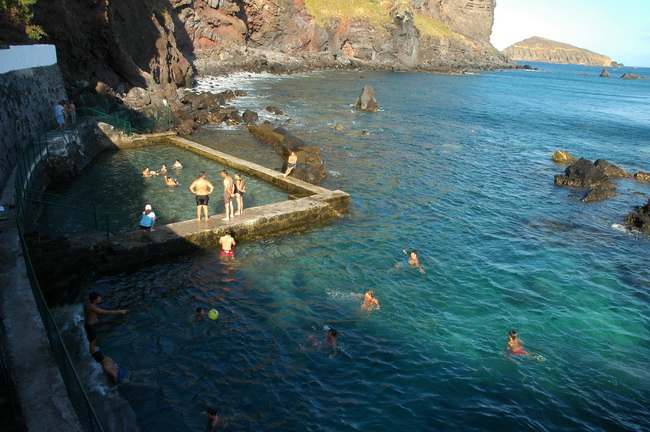 ---
Pico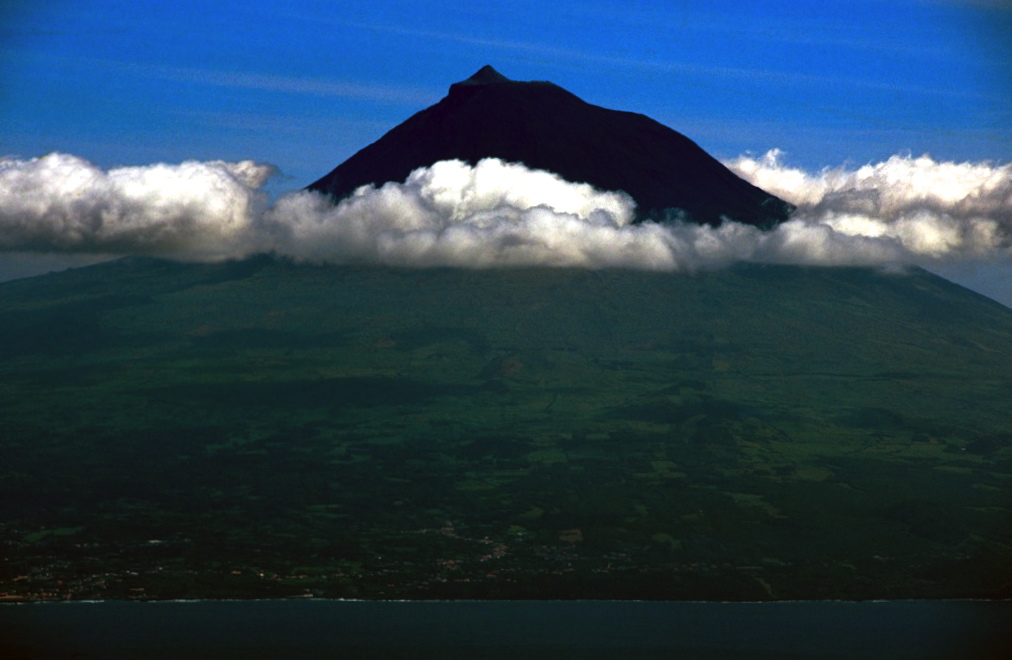 Climbing Pico (2351m asl) is not an easy route, especially the descent, but it can be done by reasonably fit people of any age. While it is possible to do the climb alone, we definitely suggest to hire an experienced guide. The climb isn't overly technical, but advices on what route to follow and what to avoid are certainly useful. The path is well marked but still, due to the rocky nature of the hike, it's always possible to get hurt if you approach the path in a wrong way.
Unesco Heritage Site: Dry walls protected vineyards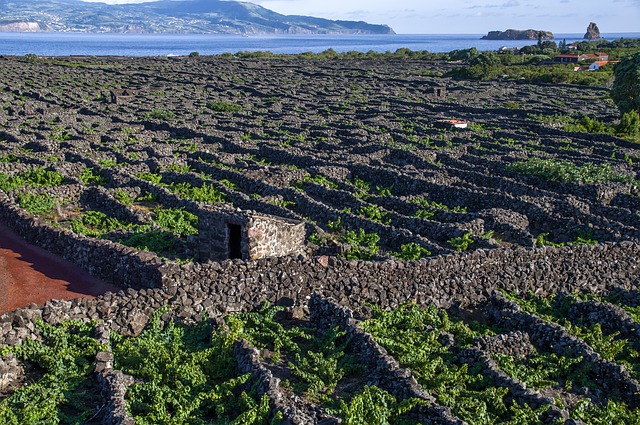 The intricate web of small dry walls protecting the vines are a unique and fantastic place to wander around. Each "cell" has just a handful of plants inside, thus protecting them from the salt and wind coming from the Ocean. While the west part of the island is covered with these curious vineyards, a big part of it is now abandoned, although in the last few years there has been a resurgence due to foreigners and local entrepreneurs who are starting new wine companies.
---
Santa Maria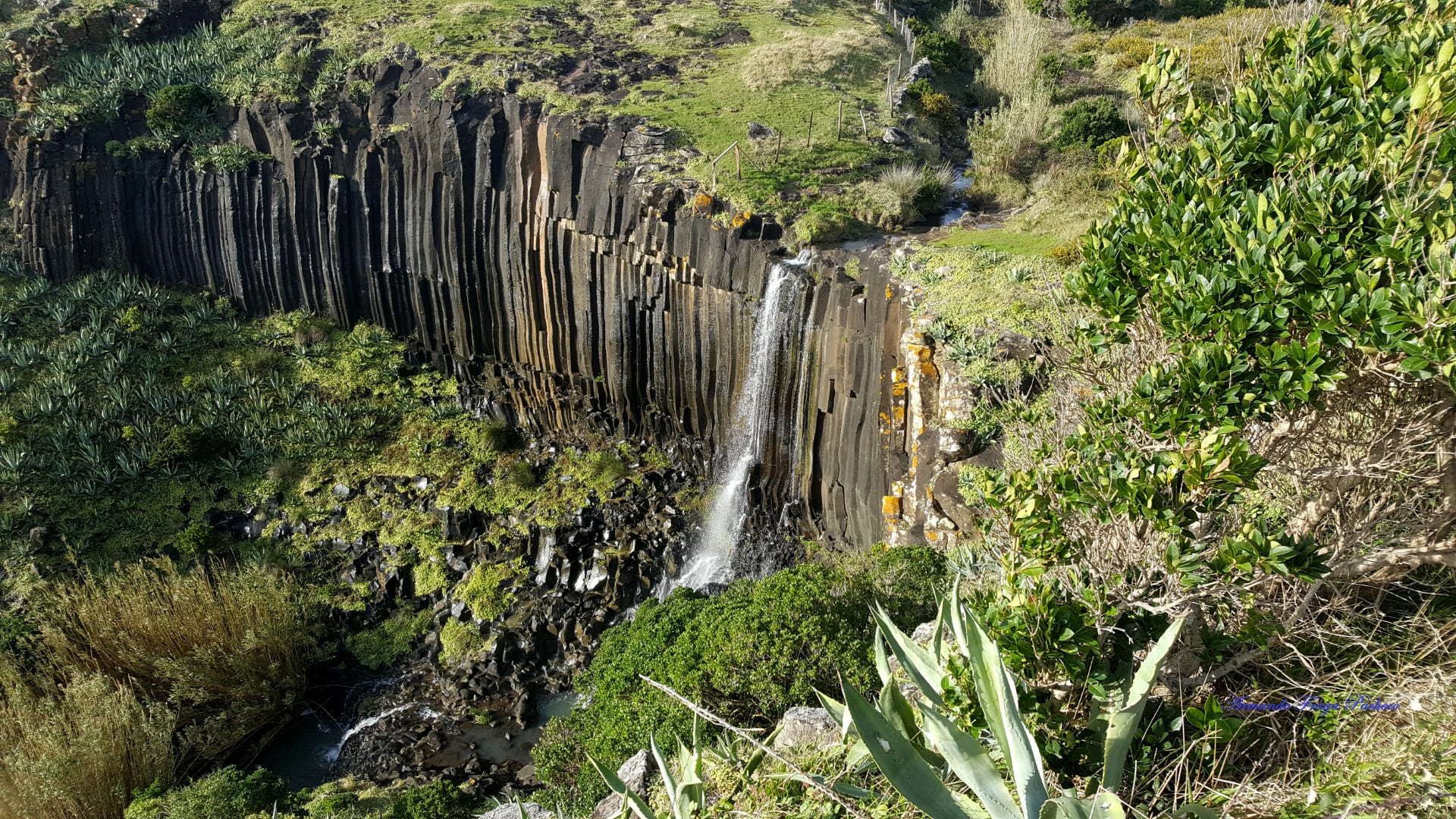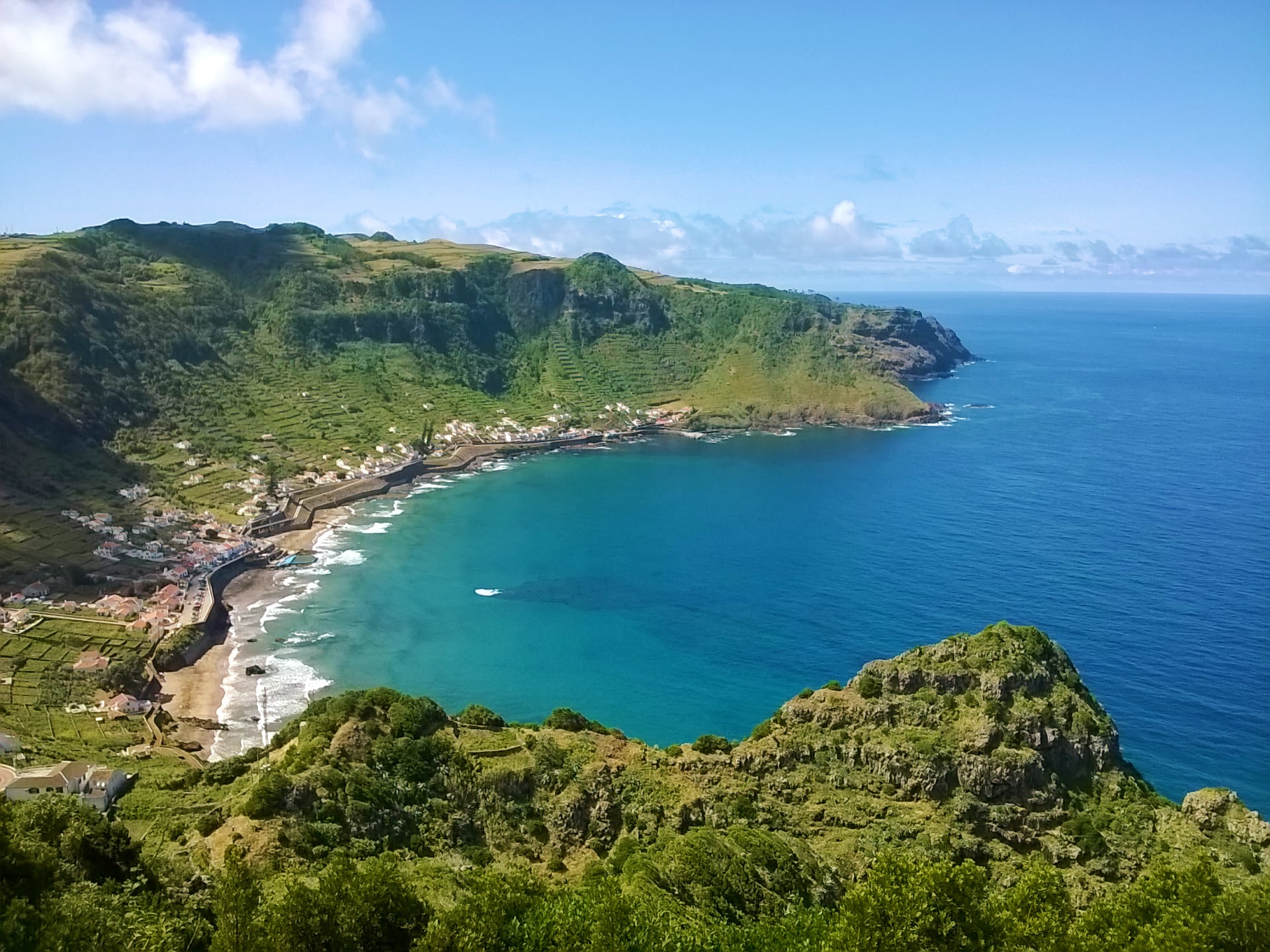 ---
São Jorge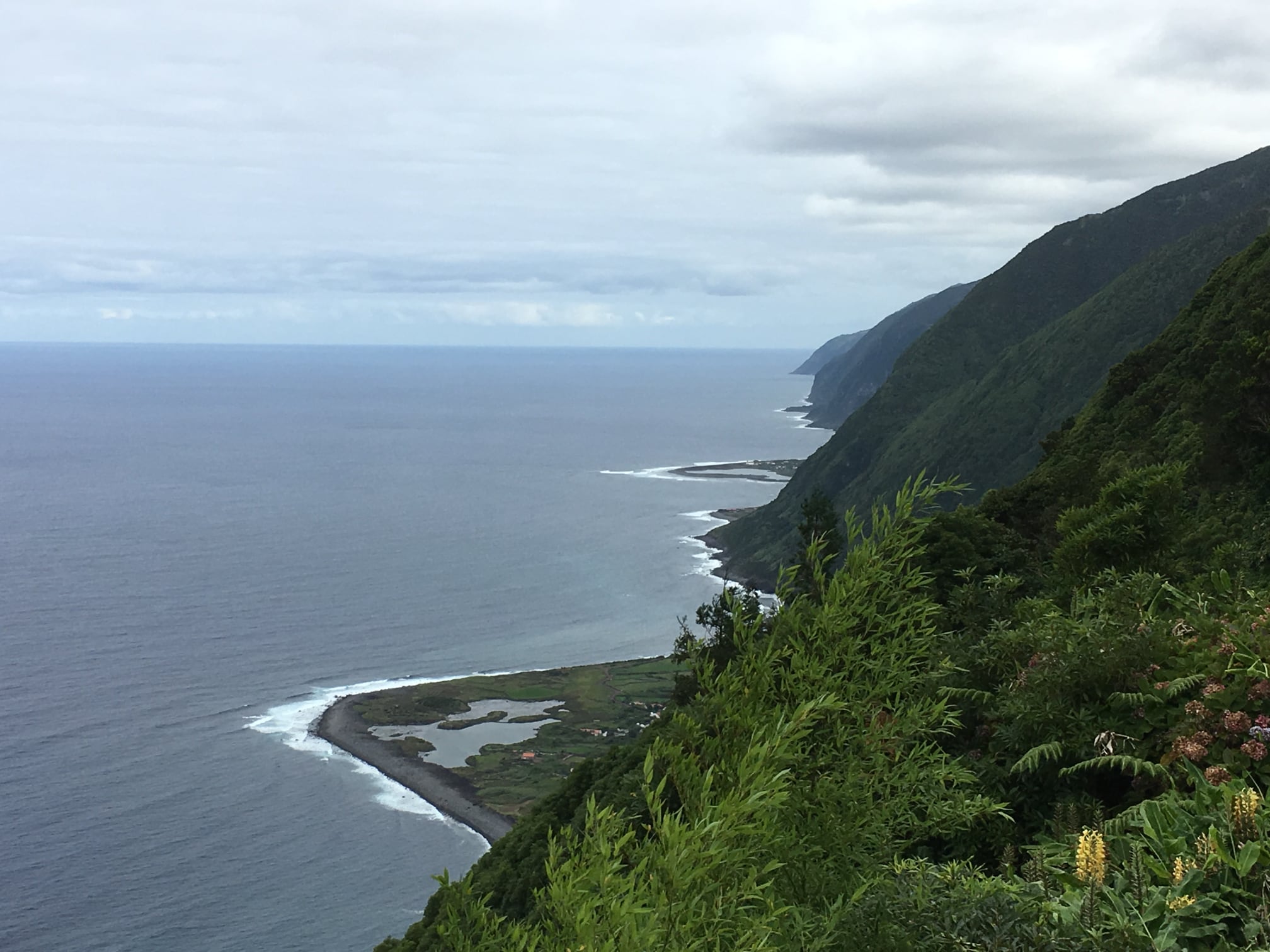 "Fajãs" are basically lava flows from ancient eruptions that have created over millennia new low-land territories protruding to the Ocean. some of them are quite big, and villages where built on them thanks to the milder climate, sheltered position and agricultural possibilities. Fajã da Caldeira do Santo Cristo is one of the most famous, consisting actually in two distinct fajãs, connected by a trail which is a nice hike to do. There is a bar close to the lagoons created by storm in winter and it is a magical place to relax and spend time exploring.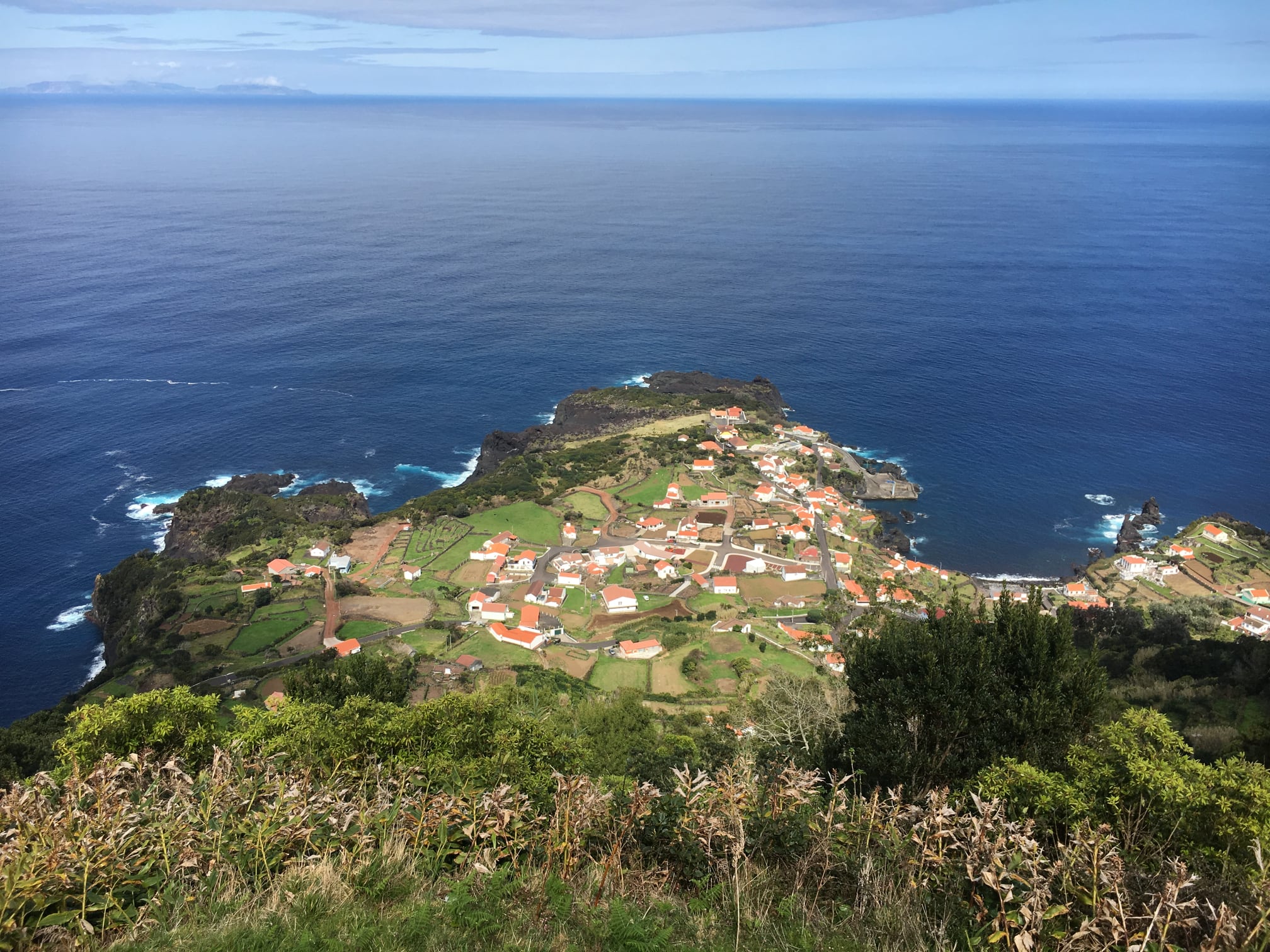 The Fãja do Ouvidor has a spectacular way to present itself when driving down the narrow road leading to it. There are a couple of natural pools and a small harbour on the bottom, definitely a place to enjoy the quietness and the fantastic views of Graciosa and Terceira on a clear day.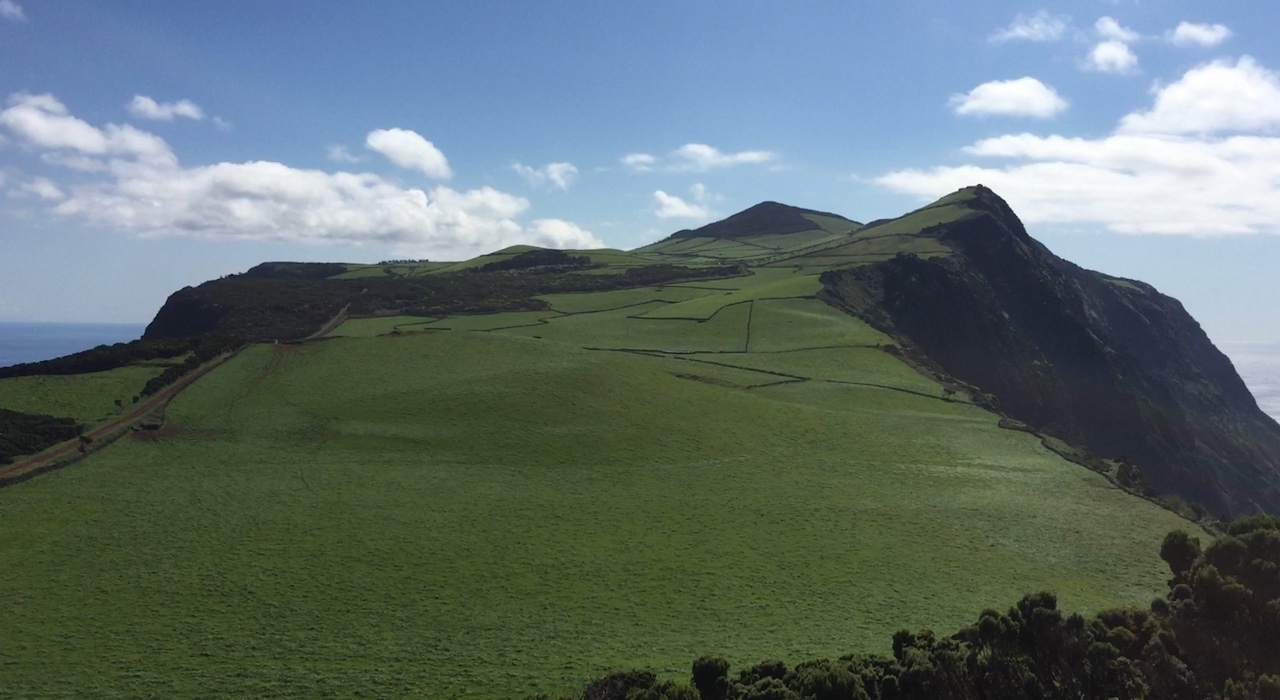 At the western tip of São Jorge, the spectacular area around Ponta dos Rosais offers an unparalled view on all five island of the Central Group of the Azores (São Jorge, Graciosa, Terceira, Pico and Faial). Besides that, there is a well preserved lighthouse (operational, not open to the public) and an old restored Vigia da Baleias (Whale spotting shed) that used to be a spotting facilities for whalers to – you guessed that – spotting passing whales for hunting purposes. Fortunately, whale hunting has been banned long ago, but with a bit of luck you can spot them using the telescope provided roaming free around the island.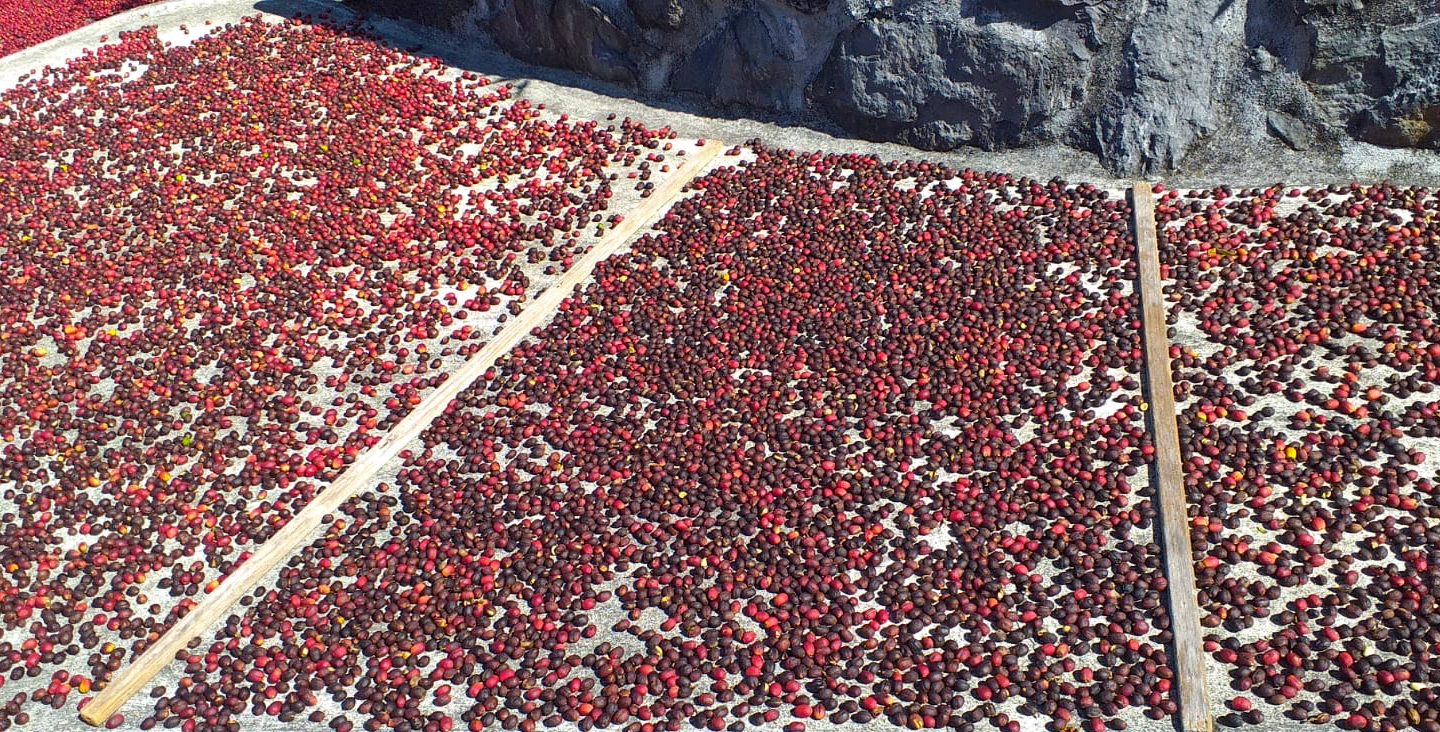 Amongst the dozens of Fajãs in São Jorge, Fajã dos Vimes has an curious attraction to offer to travellers. In the Cafē Nunes you can enjoy a nice expresso made in the house from start to finish. The family run café have many coffee plants on their land and the whole process of growing, dry and roasting of the coffee beans is done on site, thus making it a truly different kind of bar in an unexpected location.
---
São Miguel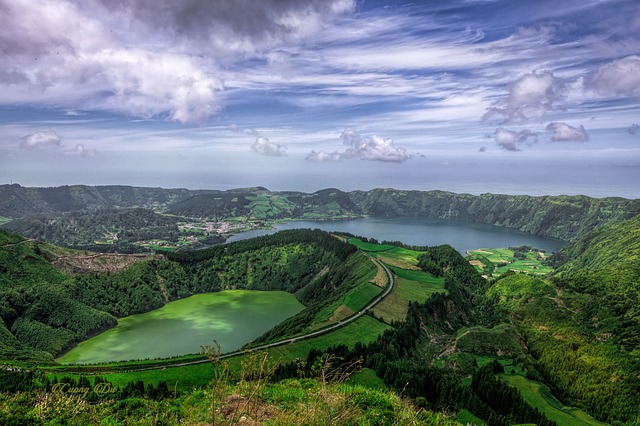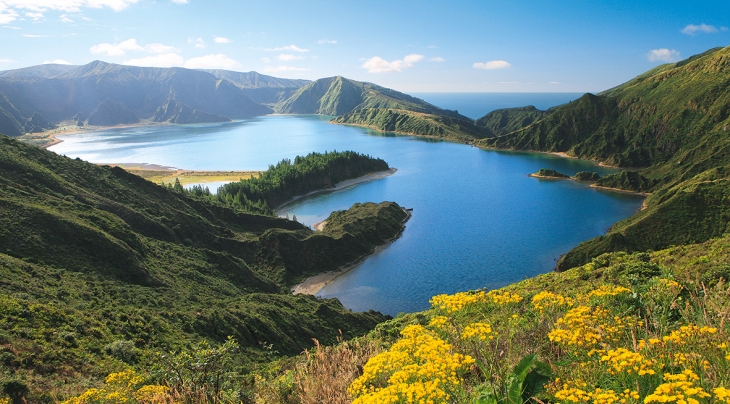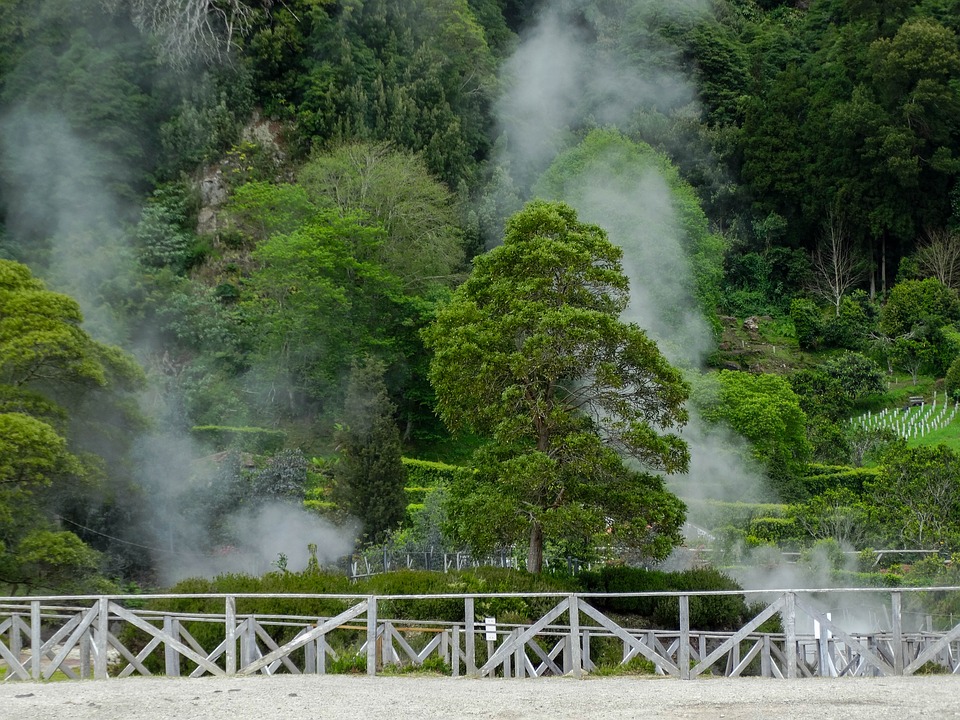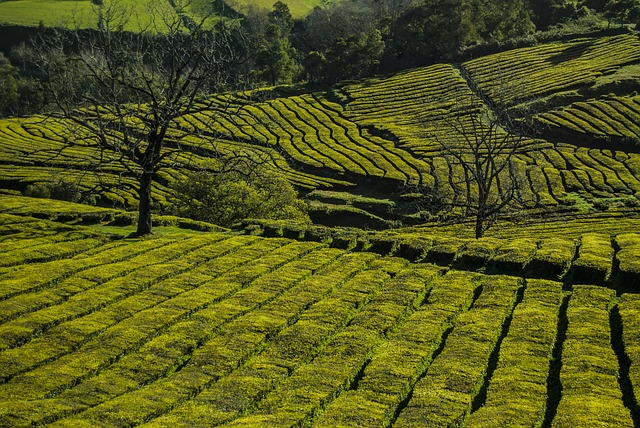 ---
Terceira
Miradouro do Serra do Cume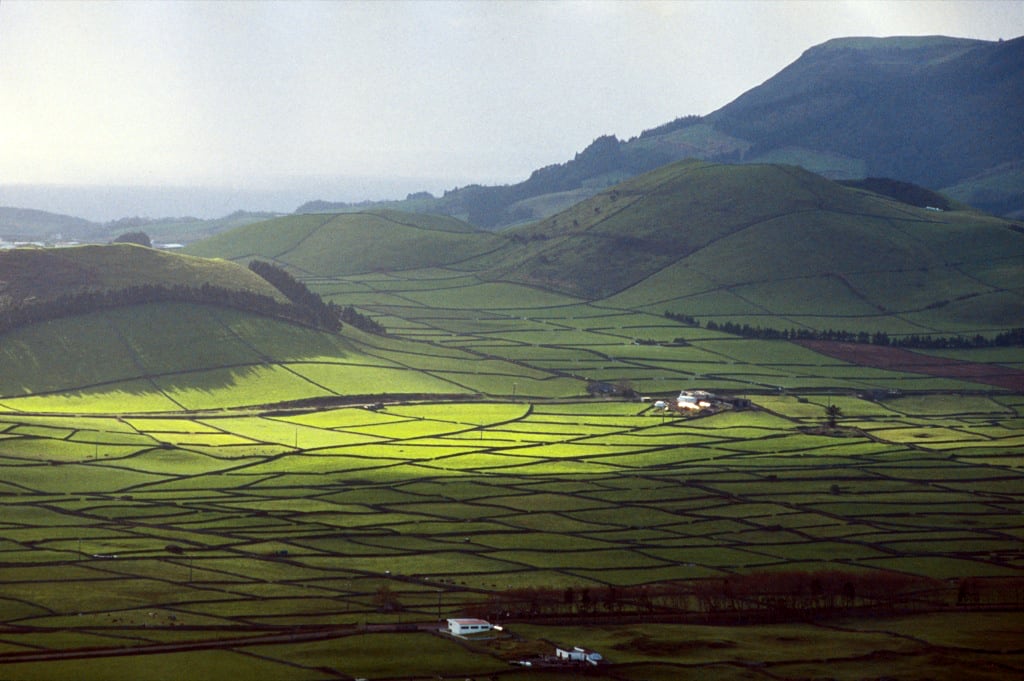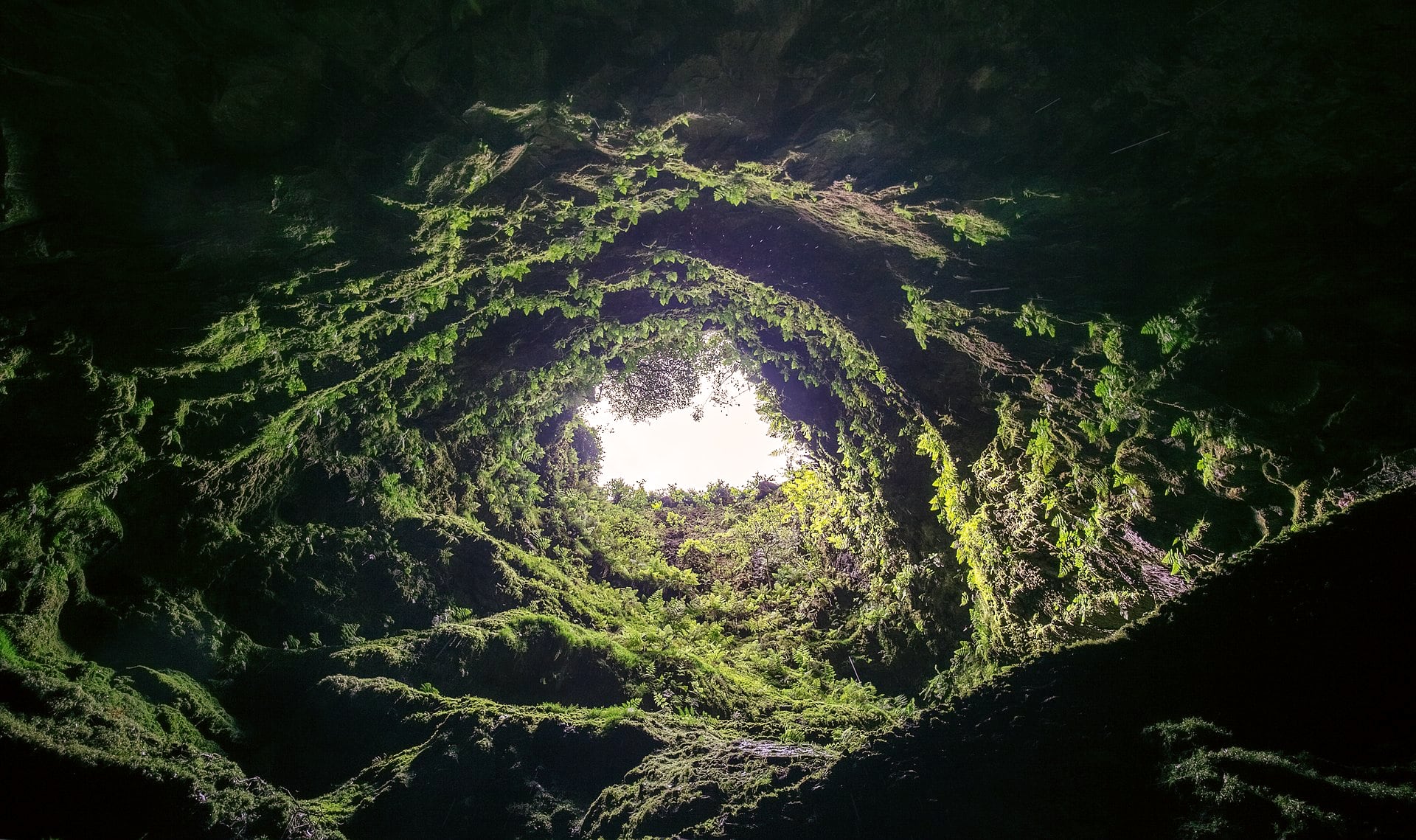 ---
Itineraries
So, if you have a limited amount of time for your vacation, what is the best Azores island to visit?Which group of islands should you visit? The answer lies basically in the amount of time you have for your vacation
7 days: São Miguel
São Miguel is big enough and has plenty of attractions to be considered an option in itself. The island offer enough things to see and do to be worth to be explored for a week or more. It's by far the easiest route because there are direct flights from various European and US cities.
---
7 days: The Western Group
Given the distance the western group (Flores and Corvo) and the relative infrequent flights from the other islands makes this is a separate tour to be planned. You can fly to Flores or Corvo from Ponta Delgada.
---
10 to 15 days: The Triangle
The so-called triangle comprises Faial, Pico and São Jorge. in 10 to 15 days or more you can visit and enjoy all three island, and best of all, you can do that without additional flights, because all three island are connected by ferry service all year round.
This tour can be done with a roundtrip from Lisbon to Faial, from here you can move between the three island using the ferry service from Atlantico Line (Faial-Pico 20 mins, Pico- São Jorge 1 hour and a half)
---
10 to 15 days: The Eastern Group + Terceira
The eastern group comprises São Miguel and Santa Maria, Terceira being part of the Central group but the frequency of flights between these three islands makes it a tour on its own to be made in 10 to 15 days. There are daily flights between the islands.
---
20 days: The Central Group
The "Central Group" is basically the "Triangle" with the addition of Terceira and Graciosa. During  summer (from June to October) there are regular ferry services between all of them, giving you the chance to explore 5 islands in  20 days or more without additional flights. However the ferry that reaches Graciosa and Terceira (White Line) is operational two times a week (Monday and Friday) so the trip has to be carefully planned. If you miss a ferry, however, you will still have the option of doing a flight leg instead. Flights between the island are usually 60 to 80 euros one leg.
---
30 days or more:  All nine Azores island hopping
Given every island has its own airport, albeit very small in some cases, it is quite possible to plan a tour of all the 9 islands, mixing flights and ferries (where and when possible). Due to the many transfers and logistic challenges, this tour will need at least a month (or more) to be feasible.
So what is the best Azores Island
It is probably impossible to answer, since every island has peculiarities and attractions that will leave you speechless, and culture and traditions very particular and different from each other. Anyway, for those of you who are already been in this paradisiac archipelago, we invite you to take the poll and tell us what is the best Azores island!